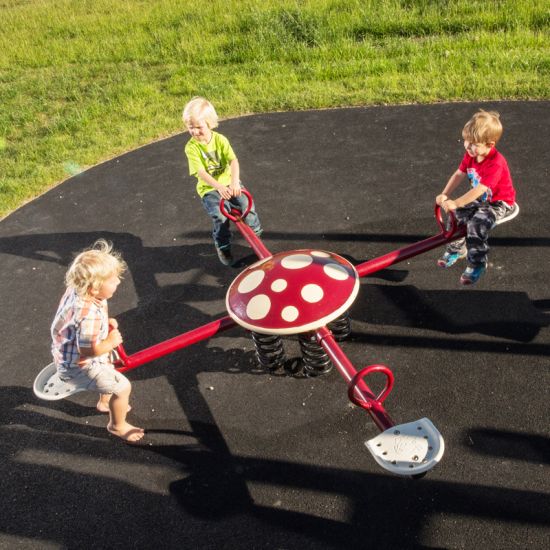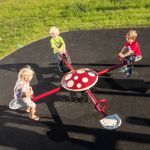 4-way Toadstool Bounce
Model Number: CN-50M Custom
---
A great choice for a nature-themed playground, the Toadstool Bounce provides the motion kids love. Ideal for younger ages and children who are learning to play together.
Recommended Ages: 2-5 years
Fitness Benefits: Balance, Core Strength, Vestibular Stimulation
---
More Bouncers & Teeters
Here are more products you might like.