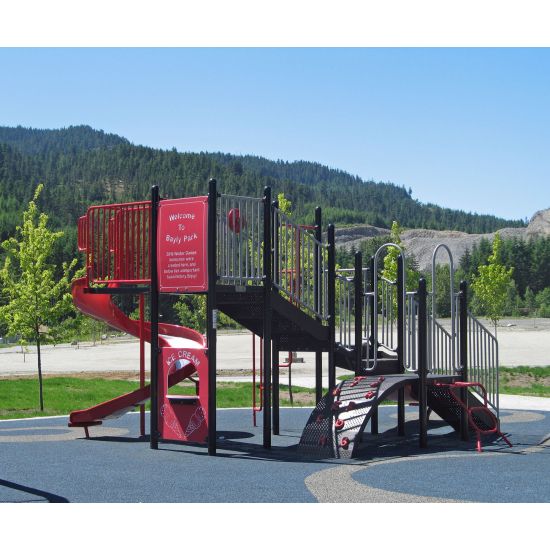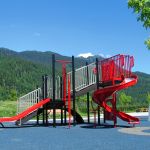 Bayly Park
Model Number: C14-20
---
Various climbers provide fun and challenge for older kids while the younger set can take the easier stairs en route to a quick exit on the Spiral Slide. This is an ideal design for a smaller community park. Add an overhead circuit to provide upper body action.
Recommended Ages: 2-12 years
Area Required: 10.0m x 10.2m (33' x 34')
---
More Playground Designs
Here are more products you might like.