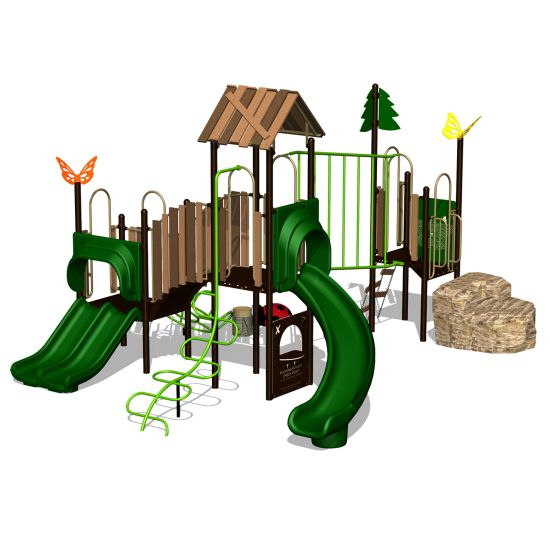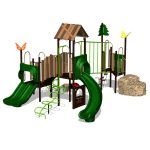 Butterfly Bluff
Model Number: S15-05
---
From the Ascender Rock up to the Butterfly Toppers and over to the Stump and the Ladybug, this outdoorsy design is loaded with nature-inspired elements along with much-loved climbers and slides. It's all about blending nature and nurture with our Rootz Series.
Recommended Ages: 2-12 years
Area Required: 11.7m x 10.3m (38' x 34')
---
More Playground Designs
Here are more products you might like.