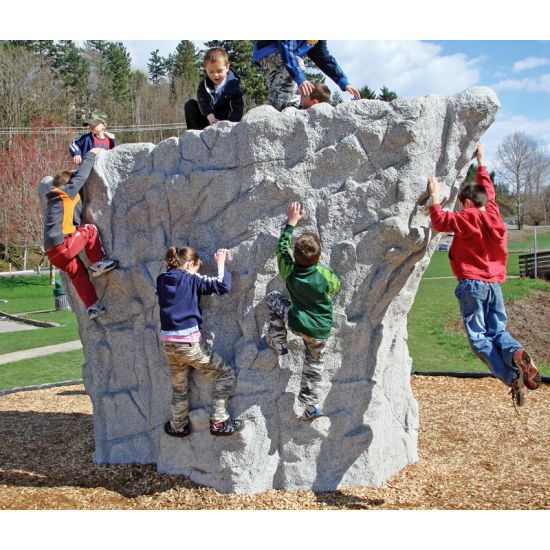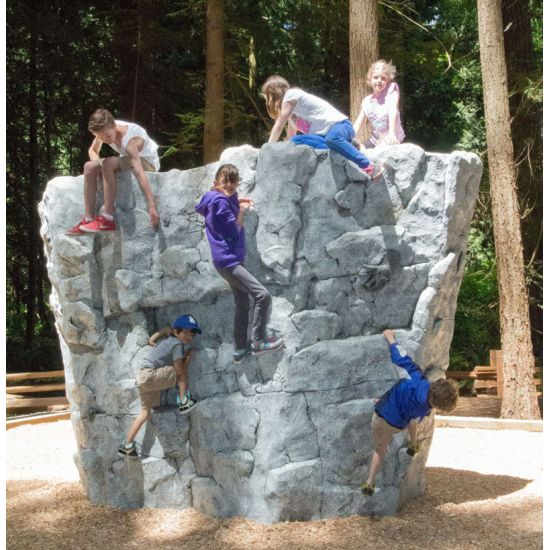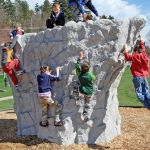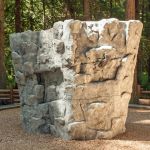 Chief Boulder
Model Number: C-232
---
Designed for traversing both vertically and horizontally, the Chief Boulder overhangs on three sides and 
has a gentle ramp with large, friendly holds for easy descents on the fourth side.
Handcrafted from specially mixed, 9500 psi, fibreglass reinforced concrete (GFRC) for a realistic yet friendly finish.
Recommended Ages: 5-12 years
Fitness Benefits: balance, co-ordination
Dimensions: 10' high, 13' long, 8' wide
Area Required: 28' x 24' (includes safety zone)
---
More Nature Play
Here are more products you might like.