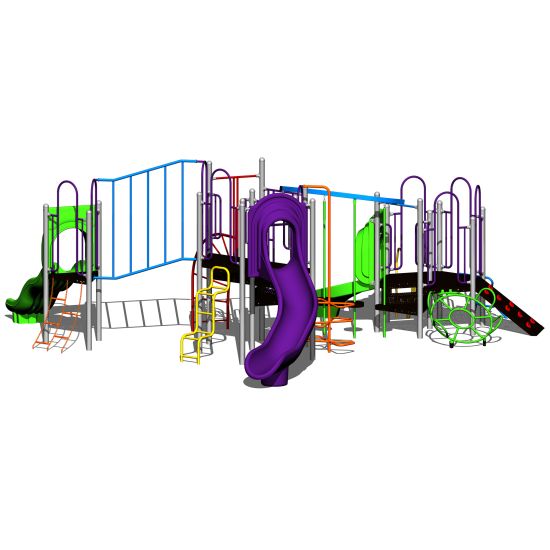 Grimsby Park
Model Number: I01091-1
---
Two spacious hexagonal platforms with loads of climbing and sliding activity in between make this design a magnet for younger and older children alike. Unobstructed sight lines allow for easy supervision. Consider upgrading to stainless steel slides for the utmost in durability.
Recommended Ages: 2-12 years
Area Required: 10.3m x 8.8m (29' x 34')
---
More Playground Designs
Here are more products you might like.