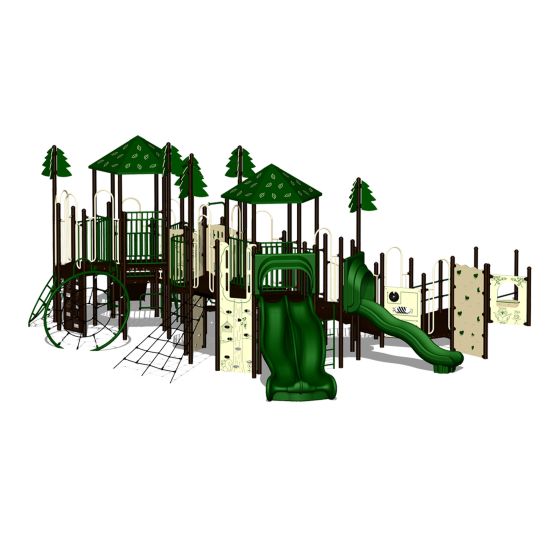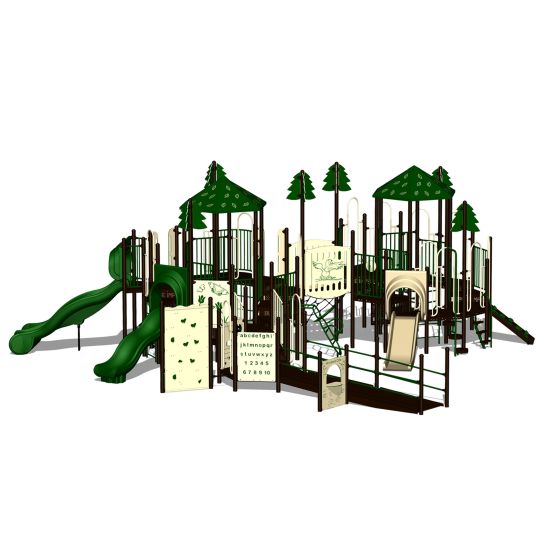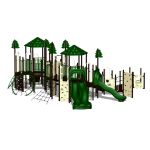 Jubilee Park
Model Number: I01559-1
---
Two spacious hex decks topped with gazebo roofs and evergreen toppers create a treehouse-style setting for active and imaginative play. Wheelchair ramp provides easy access to the fun for all abilities while a variety of climbers keep all ages challenged and engaged.
Recommended Ages: 2-12 years
Area Required: 14.4m x 15.0m (47' x 49')
---
More Playground Designs
Here are more products you might like.