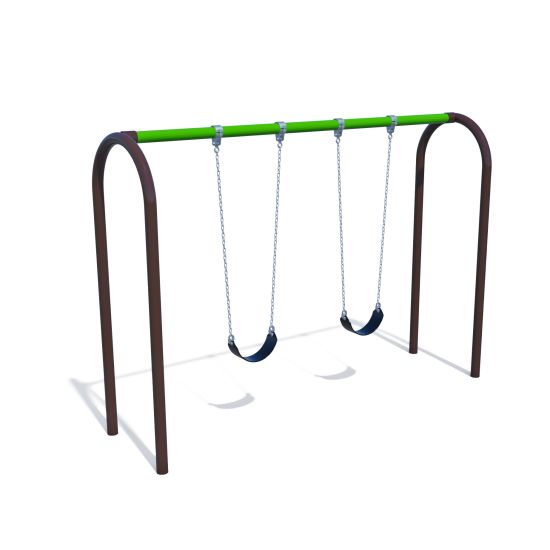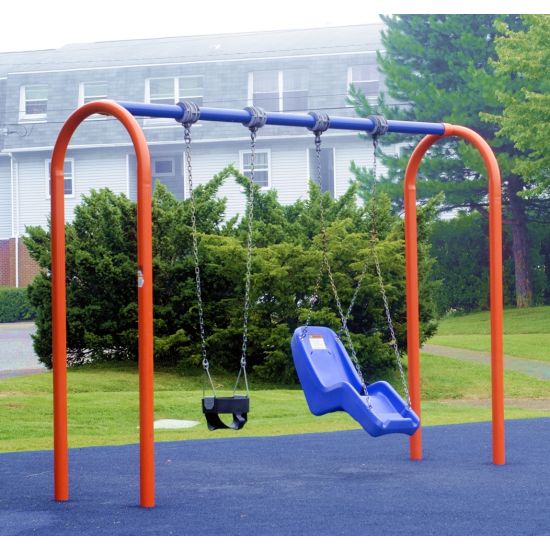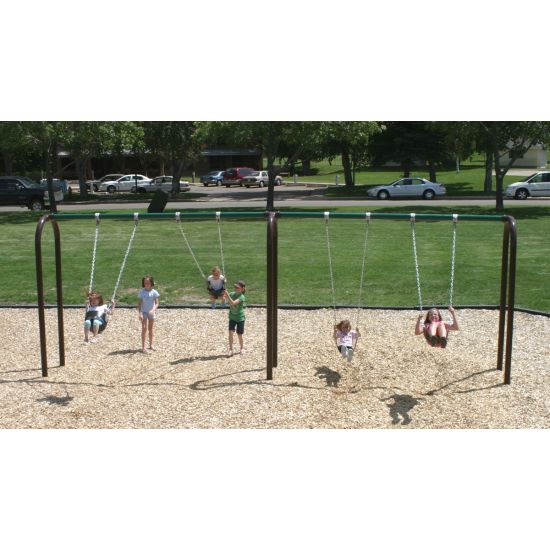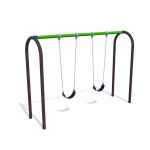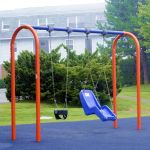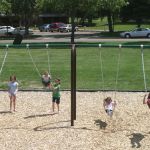 Arch Swing
Model Number: P108; P110
---
Stylish and durable, the Arch Swing is a great choice for your community park. Ideal for smaller spaces.
Colour Options: Available in various colour schemes
Fitness Benefits: Balance, Core Strength, Vestibular Stimulation
Height: 2.4m (8') / 3.1m (10')
Design Options: Single or multiple bay. Various seat styles.
Notes: Name/model number denotes frame only. Seat packages sold separately.
---