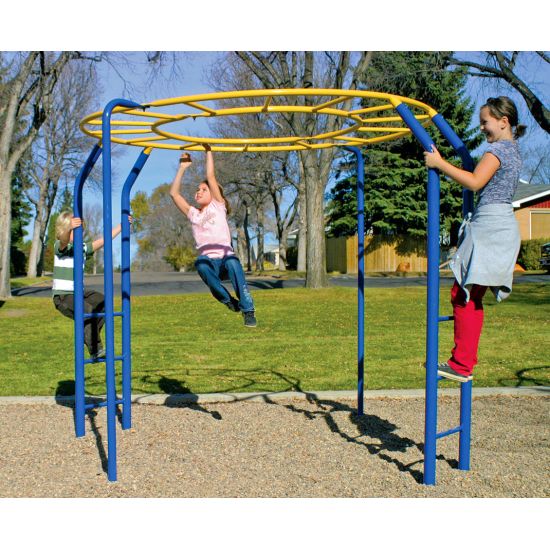 Climb-A-Round
Model Number: CN-463
---
Kids love the "monkey bars". This classic overhead piece is an economical way to add upper body fun to your park. Works well as part of a circuit.
Recommended Ages: 5-12 years
Colour Options: Any Colour
Fitness Benefits: Co-ordination, Upper Body Strength
---
More Freestanding Climbers
Here are more products you might like.