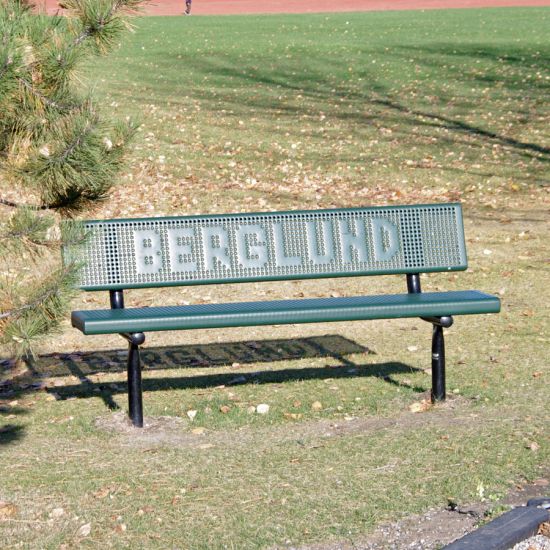 Custom Bench
Model Number: PK-151M; PK-151MB
---
An ideal way to recognize sponsors or promote a message. Designed for embedded plaque.

one-piece perforated steel plate with heavy vinyl coating
heavy-duty powder-coated steel frame
tamper-resistant hardware
Colour Options: Blue, Brown, Green, Tan
Installation Options: In-Ground, Surface-Mount.
Design Options: Available with or without arm rests.
Notes: Plaque size: 2" x 8" x 3/8"
---