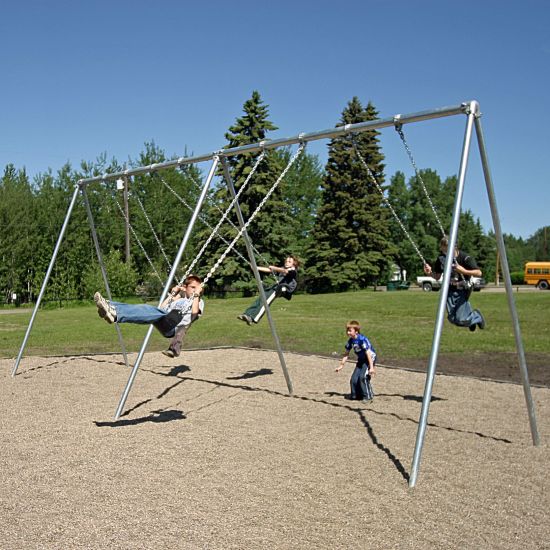 Extra Heavy Duty Swings
Model Number: S2082
---
Heavy-duty swings provide the swinging action kids love with the utmost in durability. A popular choice for schools. Available in various heights and multiple bays. Choose the seat and bearing hanger package that fits your needs.
Durable Blue Imp Design:
– top beams: 3-1/2 (89mm) dia., galvanized steel pipe
– legs: 2-3/8″ (60mm) galvanized steel pipe
– centre/end fittings: galvanized ductile iron
Recommended Ages: 2-12 years
Fitness Benefits: Balance, Core Strength, Grip Strength, Vestibular Stimulation
Height: 2.5m (8') / 3.0m (10') / 3.7m (12')
Design Options: 2 or 3-leg end. Single or multiple bays. Various heights.
Notes: Name/model number denotes swing frame only. Seat packages sold separately.
---
More Swings
Here are more products you might like.