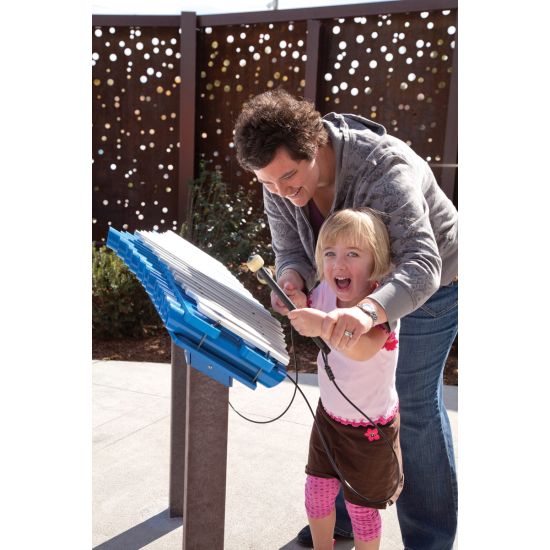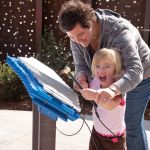 Pegasus
Model Number: Pegasus
---
A hefty metallophone made with twenty-three resonated aluminum bars in the key of C Major and A minor. Can be wall-mounted or set on a sturdy stand.
Designed to produce harmonious sounds for years of rigorous play and exposure to the elements.
Recommended Ages: 2-12 years
Installation Options: in-ground, surface-mount
---
More Music Outdoors
Here are more products you might like.