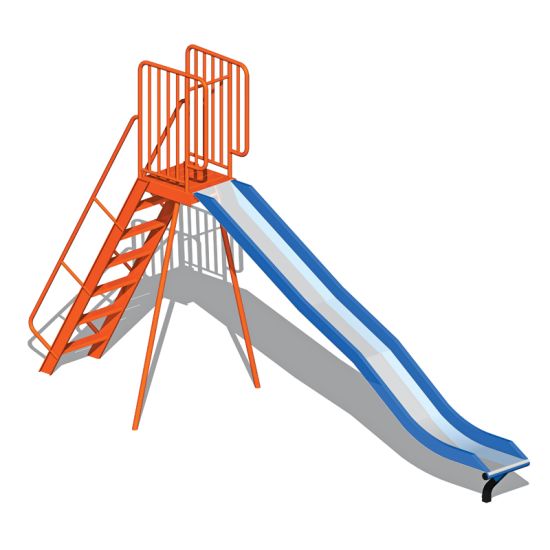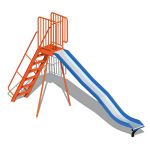 Wave Slide
Model Number: CN-41SSW; CN-45SSW
---
An undulating bedway adds an extra splash of sliding fun for an exhilirating experience! Stainless steel construction provides maximum durability, vandal-resistance and low maintenance. Available in colours of your choice.
Recommended Ages: 5-12 years
Colour Options: Available in various colour schemes
Fitness Benefits: Balance, Core Strength, Vestibular Stimulation
Height: 1.5m (5') or 1.8m (6')
Design Options: Available with stepladder and handrail or enclosed vinyl-coated stair.
---
More Freestanding Slides
Here are more products you might like.