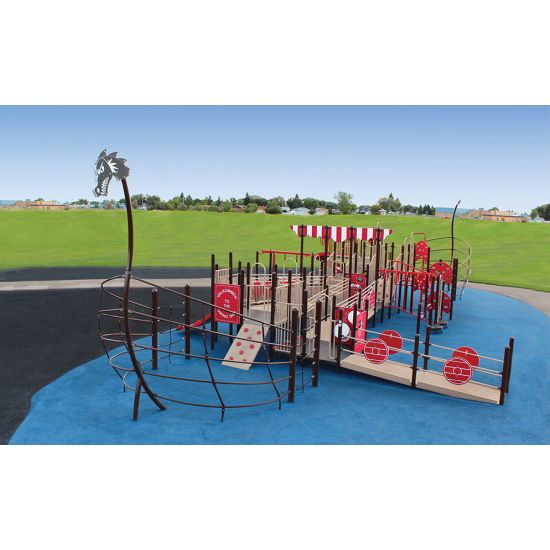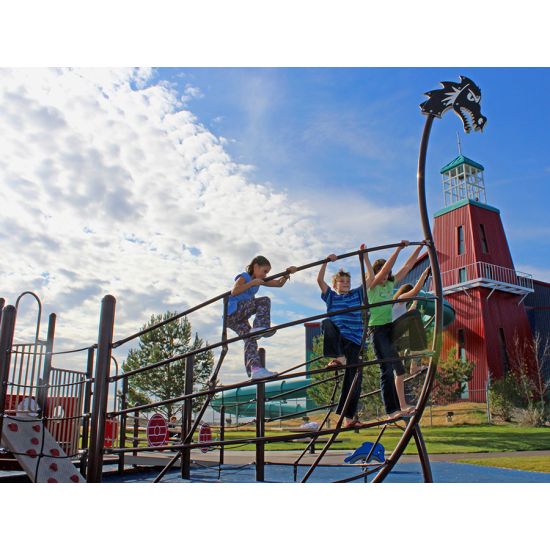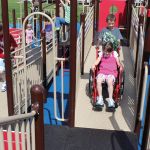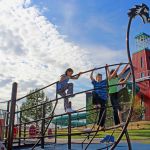 Viking Ship
Model Number: C12-01
---
From the dragonhead on the bow to the tail on the stern, this enormous Viking ship invites children of all ages and abilities to explore, imagine and play. Side-by-side wheelchair ramps create a large inclusive play space, providing easy access for children and caregivers with mobility challenges.
Recommended Ages: 2-12 years
Accessible Design: wheelchair ramp and wheelchair accessible activities
Benefits: co-ordination, gross motor skills, imaginative play, parallel play
Area Required: 26.5m x 12.2m (87' x 40')
---
More Playground Designs
Here are more products you might like.