Middle School Motivator
Eastview Middle School
---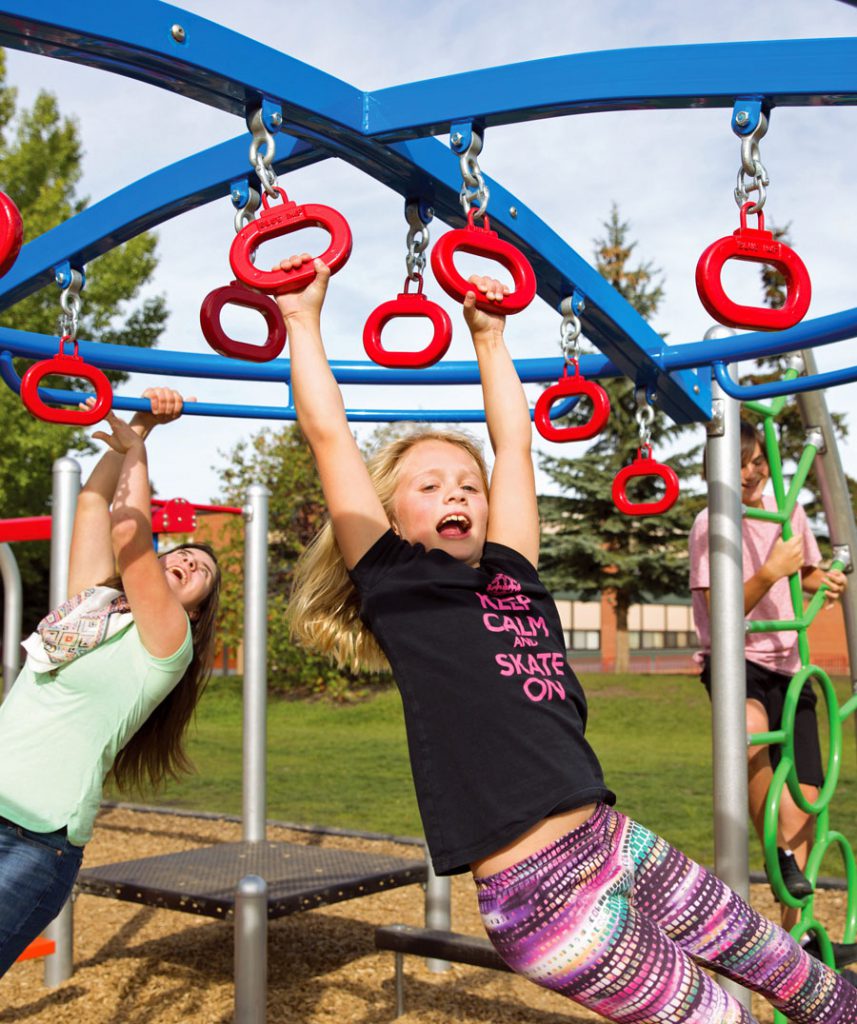 Parents and educators at Eastview Middle School were convinced that although their students had left primary school behind, they still needed opportunities to be active outdoors and have fun with friends.
The goal was to provide a variety of recreational activities to keep students physically active during recess breaks as well as providing creative fitness options for phys ed class.
The Blue Imp design team selected our futuristic uPlay series for this project. Terming the project an "activity structure" rather than a playground, we selected challenging upper body activities, various motion-based components and a large net-based structure designed to appeal to this age group.
"Challenging upper body activities, motion-based components and a large net structure appeal to this age group."
Outdoor fitness equipment, basketball goals, and a disc golf course were selected to complete the recreational palette for this middle school.
Are you looking for something similar? Want to know more about this design and how we can help you build your dream playground?
---
See What We've Done
View Case Studies on playgrounds we've built